Home > Commercial
Commercial Grain Bin Construction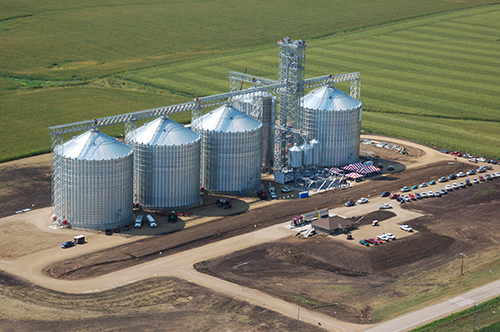 Since the founding of Quad County Ag LLC in 1979, we have expanded to serve six states throughout the Midwest and South-Central United States. Our company is built on quality customer service and reliable products. If you are looking to expand your commercial farming operation, contact Quad County Ag LLC today. We are dedicated to helping you with all of your commercial grain bin repair and construction and grain handling equipment needs.
Our commercial grain bins are specially designed to stand up to heavy snow, extreme temperatures, severe storms, and high winds. Other benefits of choosing Quad County Ag LLC for your commercial grain bin needs are:
Sizes from 49' to 150' diameter
Competitive and affordable pricing
Unmatched customer services
Variety of grain and feed handling equipment available
Professional millwright and bin jacking services
Because grain storage and handling is a vital part of any grain farm, we utilize the latest technology to make sure that your grain is stored safely and handled efficiently.
We Build Commercial Grain Bins in Iowa and the Midwest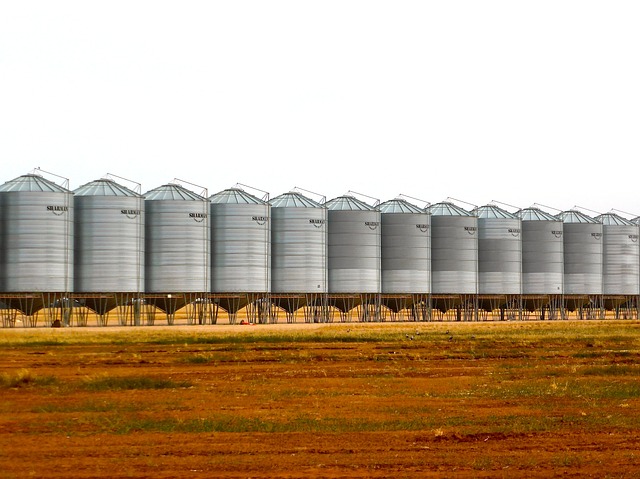 Because many farms in the Midwest are constantly expanding, Quad County Ag LLC has expanded to serve six states with our professional commercial grain bin construction services. Our expanded service area includes the following six states in the Midwest and South-Central United States:
Arkansas
Iowa
Illinois
Indiana
Nebraska
Louisiana
In addition to the commercial grain bin construction that we provide to our service area, we also offer services such as bin jacking, millwright services, equipment rental services, and concrete services. This versatile skill set allows us to effectively serve farmers all over the Midwest. If you are in need of commercial grain bin construction for your large-scale farm operation, or of repair services for your grain handling equipment, contact us today. We will help find the option that best suits your individual needs.