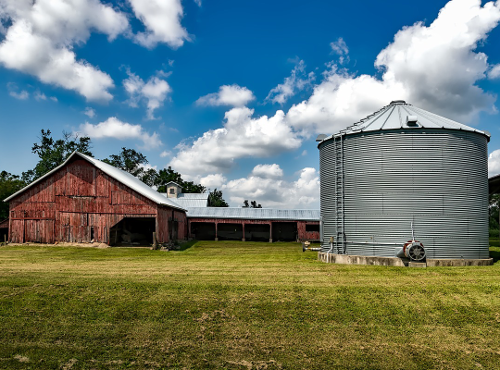 As a farmer, you need to be able to move and store your grain with ease. For grain bin services, including handling and construction, Quad County Ag, LLC is your one-stop location for all grain bin services needs in Iowa. Our service area also includes Indiana, Illinois, and Nebraska.
We have a skilled group of employees, both crews and project managers, to help you with the design, implementation, and installation of your farm grain bin. We offer grain bin solutions with the latest technology. With our expertise and the latest in grain bin solutions, we can create a storage facility for you that meets your needs and exceeds them.
We offer a large product line from different manufacturers so we surely will have the right products for you, with the size and quality you expect. Our products all offer ease of installation and are all proven in strength.
If it is repairs you need, we have an amazing and skilled millwright crew. They can figure out if repairs are the right way to go, and offer the best in repair services, or they can see if replacement is the better option.
Professional Farm Grain Bin Services for Iowa and Other Midwest States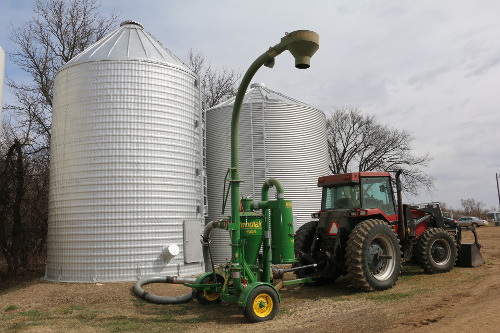 As Iowa continues to grow and expand, the need for commercial grain bin services also has increased. At Quad County Ag LLC, we provide grain bins for commercial use. Our company has developed an outstanding reputation in the Midwest because we offer competitive prices and the best products. We offer the following benefits for commercial grain bin services:
Strength and durability
Cost-effective
Large storage facility to handle commercial needs
Bins vary in size
Our staff is available year round to assist you
We handle any repairs with punctual service
If you need large bins for commercial needs, contact our skilled staff. So for all your farming and grain bin services remember the professional team at Quad County Ag, LLC. We have years of experience in bin jacking, repair for bin failure, grain bin erection and construction, and can help with your project from the design phase to the installation. We look forward to helping you with all your farm grain bin needs in Iowa, so give Quad County Ag, LLC a call today for services that cannot be beat in Iowa.