Millwright Services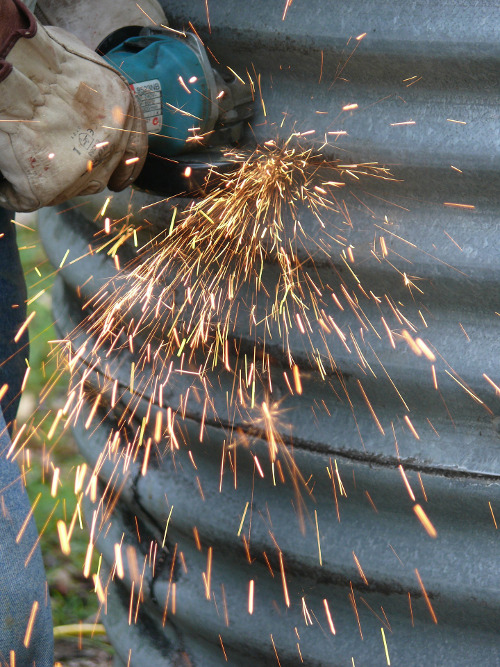 Quad County Ag, LLC is a millwright team that has a primary focus on quality work for our clients. Millwright services are designed to ensure that your machinery is properly leveled, aligned and installed. We offer only the best millwright services in the state of Iowa. Our millwright team is fully equipped and trained to handle any job you need. We have worked extensively in the grain and seed industry, and have expert knowledge in many areas including:
Project Design
Farm Grain Bin Assembly
Commercial Grain Bin Assembly
Bin Jacking
Cranes
Grain Handling Equipment
Other Construction Projects
What makes our millwright services the best? The experts at Quad County Ag LLC are dedicated to keeping your equipment running smoothly. We are skilled, experienced professionals that maintain safety in the workplace when assembling, repairing, replacing or moving equipment, or repairing failing grain bins. We are highly recommended for your millwright work for the following reasons:
Safety: We care about your safety as well as our workers. We take the necessary safety measures to give you peace of mind.
Experience: We make sure our employees are fully trained and skilled to get the job done right.
Excellent Reputation: We strive to maintain an excellent reputation by ensuring every project is completed on time with quality workmanship.
Wide Service Area: Our service area is not limited to one state. We serve the residents of Iowa, Nebraska, Illinois, and Indiana.
These are the qualities that help make us a top-notch millwright company for the residents in Iowa, Nebraska, Illinois, and Indiana. We are committed to workplace productivity from the beginning to the end. Farming in the modern world, especially commercial farming, involves plenty of complicated machinery. Our millwrights can help install and maintain all of the heavy machinery on your farm. If you are in need of repair, replacement, or installation for any of the equipment and products on your farm, contact one of the professional millwrights from Quad County Ag, LLC.
Millwright Services in Iowa, Illinois, and the Rest of the Midwest
Keeping your farm equipment in good condition is essential to having a successful operation. That is why we offer professional millwright services for those in the Midwest. Your farm is a precise operation; that means that all of the equipment and machinery that are on your farm need to be in proper working condition to get the job done right. A problem with your equipment could cause serious setbacks to your progress, especially during the busy fall and spring seasons. Our millwrights are able to repair or replace your equipment and machinery at any time. For a well designed, smoothly running farm with superior equipment, invest in millwright services from Quad County Ag LLC.
No matter how complex the project, our team can assist you. The professional millwrights on staff here at Quad County Ag LLC put quality into our designs for all our grain bin projects. We are proud to serve the highly agricultural-minded state of Iowa for all their millwright construction projects in the grain and seed industries. If you need metal fabrication on the job site, we can assist. When you are looking for Millwright services in Iowa, you want to know you have experienced, well-trained millwrights, with experience working on Iowa farms. We will be with you from start to finish, design to completion, working with you to make sure that your project ends up exactly as you pictured it.
Not just any millwright services will do; count on the experience at Quad County Ag, LLC. From Cedar Rapids to Des Moines, in Iowa, to the states of Nebraska, Indiana, and Illinois. Quad County Ag LLC wants to provide you with top quality millwright services at the most affordable price. Call us today to see how we can help you when you need millwright services