Bin Jacking and Grain Handling in Mississippi
One of the southern states of the United States, Mississippi is known best in the world of farming for producing cotton and soybeans. The state also grows large amounts of certain other crops, including corn, rice, and grain. Grain farmers in Mississippi need a company that they can count on when it comes to storing grain safely and keeping their equipment in working order. That is where Quad County Ag, LLC. comes in. We have several different services, from bin jacking to grain handling, to help farmers in Mississippi stress less and produce more. Being in the business for over 35 years has allowed us to gather the experience that we need to help with all things related to grain equipment and grain bins in Mississippi.
Storing your grain is important - without a safe, dry place for your crops to be held, you could suffer significant financial loss. That is why we offer grain bin construction that can be customized to your farm. Our grain bins come in a variety of sizes and types to give you just what you need for your farm.
We offer several different services for your farm. Some of the areas that our team specializes in here at Quad County Ag include:
Grain Bin Construction and Design
Concrete Services for Grain Storage
Millwright and Repair Services
Bin Jacking and Foundation Repair
Crane Operating Services
These are a few of the areas that we can help you out in. Let our team know what kind of services your Mississippi farm is in need of as soon as possible and we will send a trained professional to give you the help that you need.
Grain Bin Construction, Concrete Services, Millwright Services, and More in Mississippi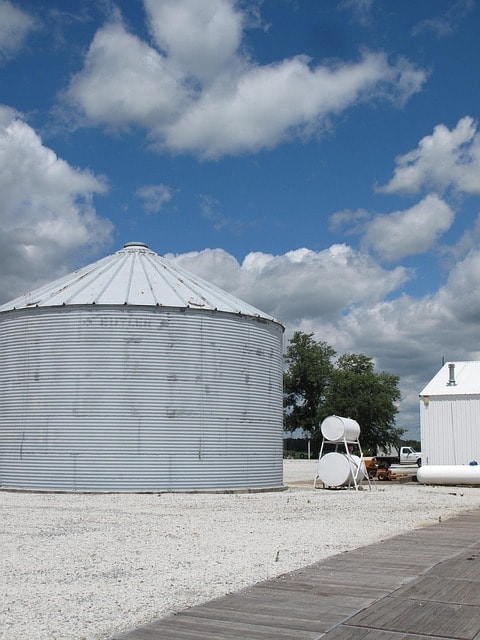 Millwrights at Quad County Ag will ensure that all off your equipment is running how it should be. The longer that you wait to have broken or malfunctioning equipment repaired, the larger the toll is on your farm. Do not let your equipment sit idle - call our millwrights to discuss a repair solution right away. The team at Quad County is dedicated to giving you millwright Mississippi services that will prevent damaged equipment and grain bins from slowing you down.
We even offer grain bin foundation repair and bin jacking to fix issues right at the source before they become an even bigger deal. Our team can install and repair both commercial and smaller grain bins for farms in Mississippi. Some of the advantages of going with Quad County Ag for all of your grain bin construction and repair services include:
Reliable Millwright and Repair Jobs
Great Customer Service
Facilities that Accommodate Your Needs
Strong, Dependable Products
Year Round Services Available
Affordable Options
These are just a few of the reasons that you may want to consider choosing Quad County Ag, LLC. for grain bin installation and repair in Mississippi. Whether you need a commercial grain bin put in, grain handling equipment repaired or replaced, concrete poured for a new grain bin foundation, or crane services to handle large equipment, we have you covered. Farm grain bins from Quad County are products that you can count on for your farm. Contact us right away to learn more about our commercial grain bins and other services in the state of Mississippi.