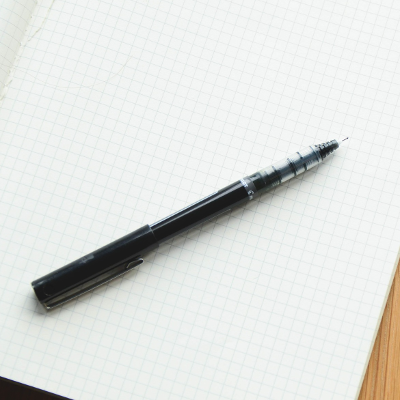 Design
Let Quad County Ag LLC design your expansion or new construction. We will work hard to design a grain bin that is perfect for your unique farming operation. Quad County Ag LLC has in-house staff that uses AutoCAD to handle your design needs. Whether you are expanding your current grain storage facility or building completely new facility, Quad County Ag LLC can handle your needs. Our service area includes Iowa, Illinois, Indiana, and Nebraska.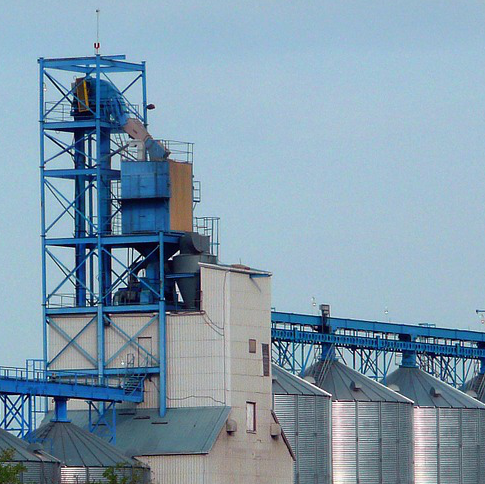 Products
Here at Quad County Ag LLC, we have all of the products that you need to keep your farm up and running with a safe, suitable place to store your grain. Whether you need replacement parts for old equipment or grain handling equipment to add functionality and efficiency to your farm, we have you covered. Let Quad County Ag LLC provide you with equipment from motors, grain handling equipment, conveyors, and drying equipment to grain bins.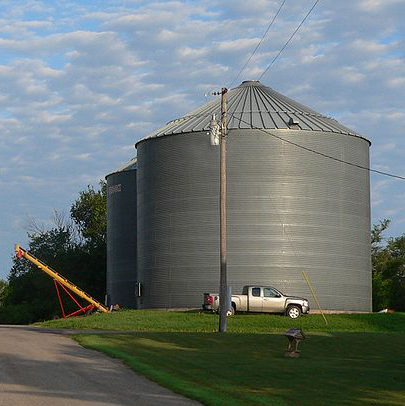 Grain Storage
Quad County Ag LLC can provide all of your grain storage needs, including small-scale and commercial grain bins. We offer grain storage solutions that keep your grain safe from moisture as well as insects and other harmful pests. Our grain storage bins are also specially designed and sturdily built to provide maximum protection against harsh weather conditions in the Midwest and the rest of the United States. Some of our current grain bin projects can be viewed here.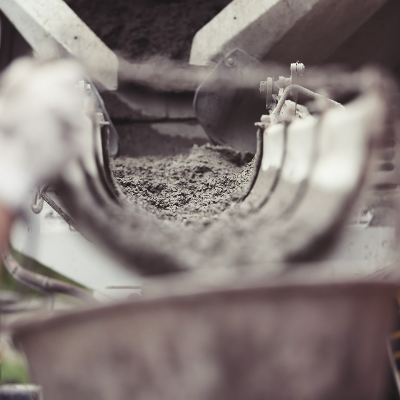 Concrete
Concrete is an important aspect of every farm when it comes to grain bins and grain storage - without it, grain storage would be nearly impossible. The foundation of your grain bin is what supports the entire structure and allows it to remain whole and stable to protect the grain inside. Quad County Ag LLC has a concrete crew that can handle your needs. Our skilled crew specializes in commercial bin foundations, receiving tunnels, tower foundations, and more.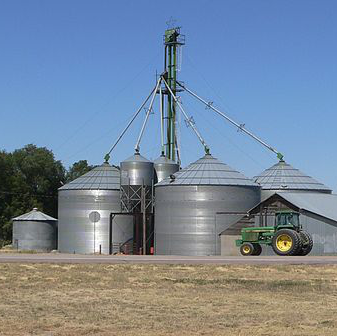 Millwright
Quad County Ag LLC has skilled millwright crews that can handle anything from new construction to repairs and maintenance of your existing equipment. Make sure that any grain handling equipment and other machinery is in good condition by contacting our millwright team today. Investing in millwright services from Quad County Ag LLC can save you money and hassles and will also keep you and your crew much safer on the job.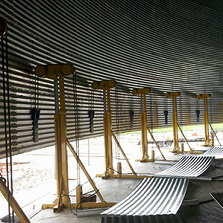 Bin Jacking
Because the grain bin foundations are so important, it is vital that you keep them intact and problem free. If you see any cracks, settlement, or other issues in your grain bin concrete foundations, contact the bin jacking team at Quad County Ag LLC right away for an affordable and effective solution that will lift and stabilize your grain bin foundation. Quad County Ag LLC operates multiple crews with the latest equipment to safely and efficiently jack the largest bins in the industry.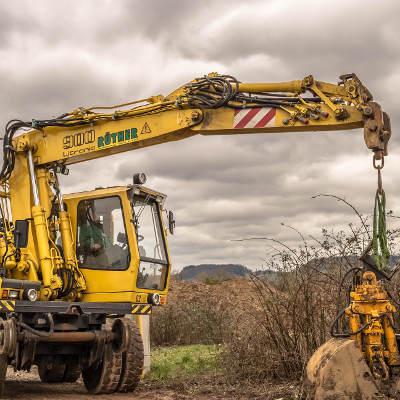 Crane
Quad County Ag LLC has a certified crane operator on staff and provides crane services across Iowa to help you take care of the big jobs on your farm. This can help out your farm in many different ways. If you have large equipment or machinery that needs to be moved, hire one of our crane operators to get the job done safely. Our crane services can also assist in cleanup and repair work after a major storm or other disastrous situation has hit your farm.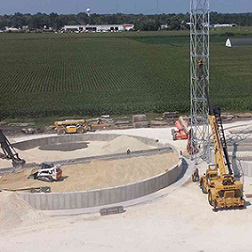 Every grain bin begins with a solid foundation. Here at Quad County Ag LLC, we have the necessary services to construct a quality foundation for your grain bin and to fix any grain bin foundation problems that might occur. This can help to keep your grain safe by ensuring that the entire bin remains stable through harsh weather and other situations. We offer grain bin installation and repair options for your commercial or smaller farm grain bins.
The weather is not always kind to grain bins - hail, heavy snow, strong winds, and lightning strikes can all cause serious damage to your grain bin. When this happens, it compromises the safety of your crops that are stored inside. Quad County Ag LLC can get your grain bin repaired after a storm or other disaster. We will assess the damage and offer you the repairs you need to get your grain bin functional once again and looking like new.
Concrete spalling, common in colder climates or in climates with changing seasons and unpredictable temperature fluctuations, is a common problem in grain storage bins. This can lead to deterioration of the grain bin. Do not let concrete spalling ruin your entire grain storage system - Quad County Ag LLC offers grain bin concrete repair. The sooner the repair is done, the better - the longer you wait to have your grain bin concrete repaired, the worse the problems will become.
On your farm, whether it is a small family farm or a large commercial farm, you don't want to deal with anything that will put you behind. That is why Quad County Ag LLC offers durable and long-lasting equipment for grain handling. Our grain handling equipment will help ensure that everything goes smoothly when it comes time to harvest. Whether you need more capacity or higher quality, we have the right equipment for your family or commercial farm.