Bin Jacking and Grain Handling in Wisconsin
While cattle are one of the biggest agricultural industries in Wisconsin, there are several farms that grow crops such as corn and soybeans in the state. These crops need a storage place. Quad County Ag, LLC. can provide your Wisconsin farm with high-quality grain bins. We build both large and small bins for family farms and commercial farms alike.
Our team looks into the details to ensure the best quality for grain bin construction and repair jobs. If you notice cracks in the foundation of your grain bin or issues like warping or separation in the corrugated steel sheets on the bins, let us know as soon as possible. We can lift the bin with our bin jacking services to get to the heart of the issue. Our concrete repair services can help fix cracks and settlement in your bin's foundation to ensure that the structure remains sturdy enough to contain your harvest.
Do not hesitate to contact the expert team at Quad County Ag, LLC. if you see issues with your farm grain bins in Wisconsin.
Millwright Services, Grain Handling Equipment, and More for Wisconsin Farms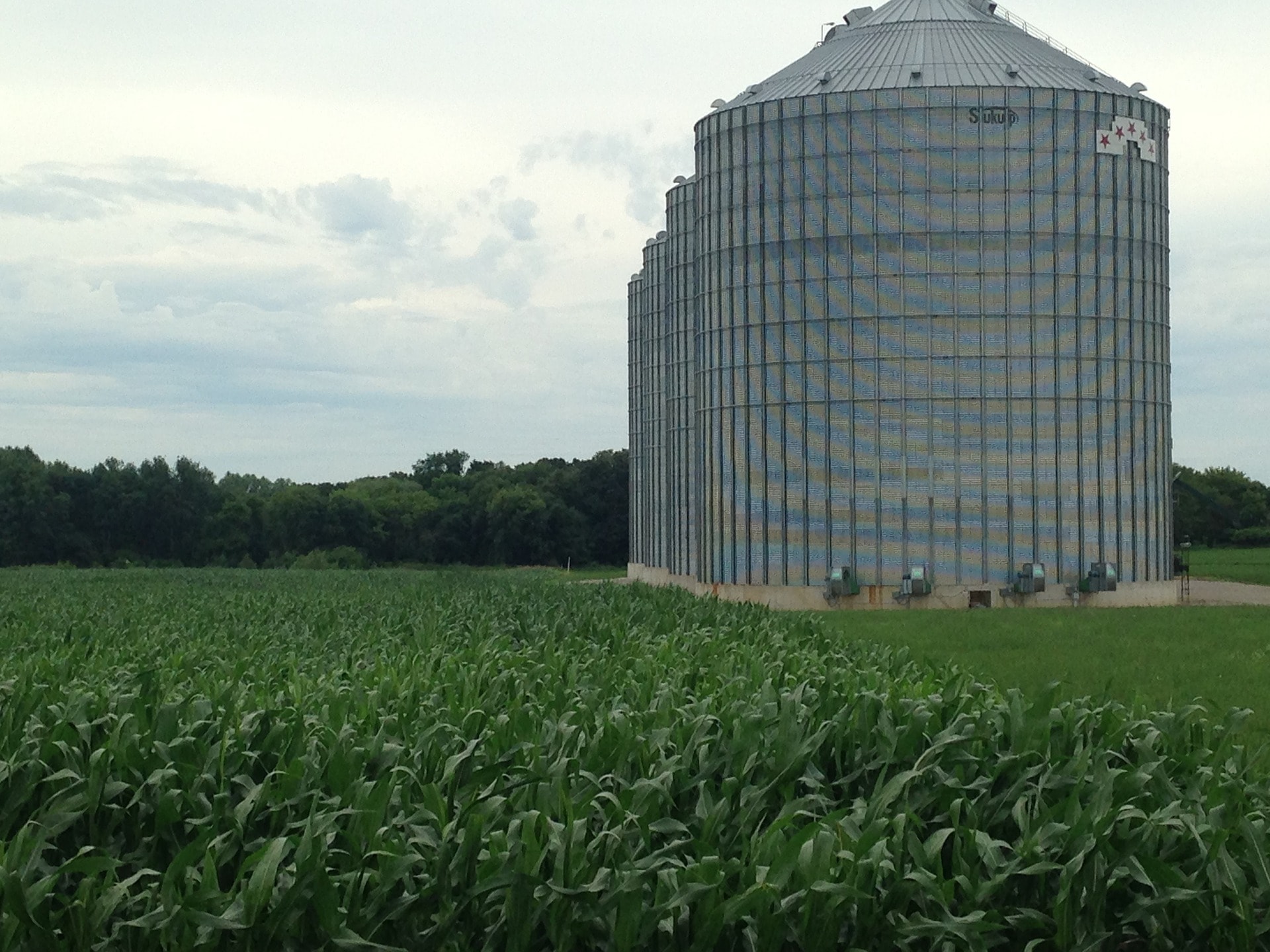 In addition to building and repairing grain bins and their foundations, we also offer grain handling equipment and millwright services. Our range of grain handling equipment and products allows us to provide you with all of the components that you need to make your Wisconsin farm run more efficiently.
Some of the benefits of choosing Quad County Ag, LLC. for all of your grain storage and handling needs include:
Quality Products: We use high-grade corrugated steel and carefully mixed concrete to keep the grain stored in your grain bins safe no matter what the conditions are.
Good Customer Service: We are happy to offer our premiere services to farmers in Wisconsin. Our team will work hard to make sure you are satisfied with the services and your treatment.
Customizable Designs: We offer a range of different sizes and designs to find the one that is perfectly suited to your farm's needs.
Reliable Repair Work: Our millwright, bin jacking, and concrete services help you to maintain your grain bins and grain handling equipment as age and weather conditions wear them down and cause damage.
Competitive Pricing: Our prices are low enough to give you the quality products and equipment that you want without breaking the bank.
Contact the professionals here at Quad County Ag, LLC. to determine the best grain storage solutions for your Wisconsin farm.