Home > Commercial Grain Bin Repair
Commercial Grain Bin Repair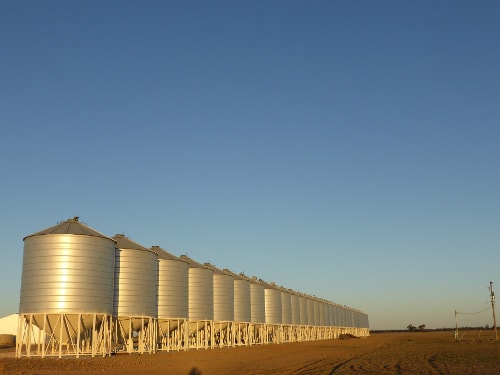 Quad County Ag LLC, has the expertise to repair commercial grain bins throughout the United States. Quad County Ag LLC is a skilled and trusted company built on our commitment to quality and service.

Quad County Ag LLC provides commercial grain bins that are designed to withstand heavy snow loads, extreme temperatures, and high winds. However, there are some conditions that are too extreme for even the toughest grain bins to withstand. If this is the case - if you have noticed damage to your commercial grain bins - contact our repair team right away. Signs of grain bin disrepair include:
Cracks in grain bin
Warped steel panels
​Grain bin foundation cracks
Dents or hail damage
Settling grain bin foundation
Buckling grain bin
Commercial Grain Bin Damage Repair in Iowa
Our team will provide you with innovative techniques in grain bin repair to keep your operation up to date. Whatever type of repair, grain handling, or storage you need, come to Quad County Ag LLC. We also have a team of professional millwrights on staff to repair or replace your equipment at any time. Whatever your grain handling and storage needs are, we are your number one choice for assistance. We are proud to offer our customers quality grain handling and storage equipment options. Our service area includes Iowa, Illinois, Indiana, and Nebraska.

Grain handling is an important service. That and grain handling are of vital importance to every agricultural operation. Here at Quad County Ag LLC, we supply our customers with a wide variety of grain handling equipment. Our grain handling equipment uses the latest technology to improve both the efficiency and safety. Whether you are a commercial facility and need large scale grain storage, or you have a small family farm, we are your number one provider for grain storage.