Home > Services > Products > Drive Over Hoppers
Drive Over Hoppers
Drive over hoppers are an extremely efficient means to unload grain from trucks on your Iowa or Illinois farm. The truck can drive right over the hopper and then start unloading grain - these hoppers catch the grain as it is unloaded from the truck and carry it via conveyor belt to the auger, where it is then transported into the bin.
To use a drive over hopper, you first have to put it into position. The hopper is placed on the ground and attached to the auger wherever you will be unloading grain. Next, the trucks drive over the hopper into position. When the trucks start unloading, the hopper catches the grain often with the assistance of side flaps that can be unfolded. The conveyor system in the hopper then carries grain to the attached auger.
Why Choose Drive Over Hoppers from Quad County Ag for Your Grain Farm in IA or IL?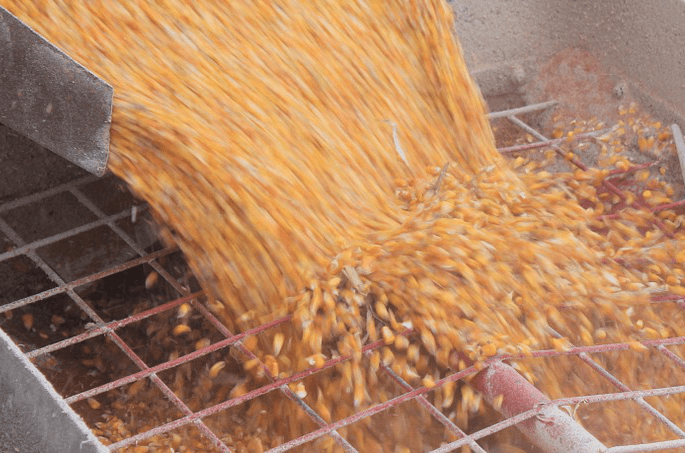 There are a lot of different reasons that you should invest in a drive over hopper from Quad County Ag, LLC. Some key advantages of using a drive over hopper for your grain handling needs include:
Moveable: Drive over hoppers can be transported along with your auger, allowing you to easily move from farm to farm or bin to bin.
Sturdy: Our drive over hoppers are sturdy enough to withstand the weight of a grain truck driving over it yet low enough to be driven over without hassle.
Fast: Not only does the ease of transporting drive over hoppers save time, but the models that we offer will save you additional time by getting grain to the auger quickly, allowing you to finish unloading trucks fast and get right back in the field.
Ease of Use: The drive over hoppers that we offer are easy to use and maintain, meaning that you have one less thing to worry about.
Call the team at Quad County Ag, LLC. right away to learn more about the right drive over hopper for your grain farm no matter where you are in the United States.